By 1:AM
Posted: March 14, 2012
Are you tired of getting blown around in this wind and rain? Are you soaked to your socks, trying to check out the new murals by Rime, Wand, Yes2, and Keb?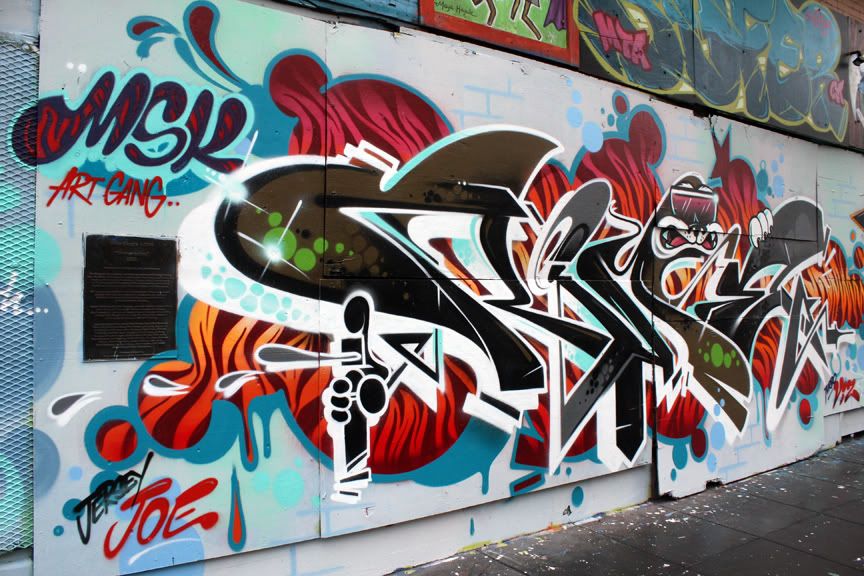 Don't sweat! Our current exhibition "Outside In" brings the murals indoors!
For the 2nd time, every cut, every fade, each line, stroke, flare, doo-dad, polka dot, bit, arrow; everything is so close you can smell it, you can almost touch it, we don't condone the tasting of any art, but as you can see it is close enough for you to enjoy to your heart and camera's content.
Do you hear what I'm saying? If you really love it, you can bring it home with you!